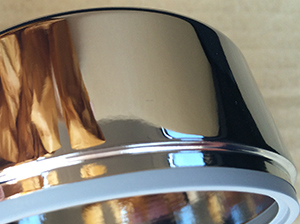 Plated Products
"Plating" is a process by which the surface of various materials (metal, glass, fiber, plastic, ceramic, etc…) is coated with a thin film of chrome, nickel, gold, silver, etc…. This process protects metals that oxidize easily while providing an attractive, high quality finish to a product's surface.



Click here for details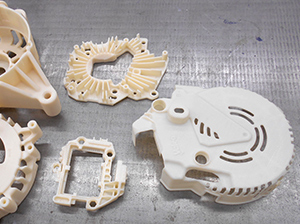 FDM (3D Printing)
Fused deposition modeling or "FDM" is a modeling method developed in the U.S. by Stratasys. While there are other types of 3D printing like "rapid prototyping", compared to FDM, they are weaker and more prone to deformation. Since FDM uses the same industrial resin as actual products (e.g, ABS), it has the benefit of producing extremely strong and durable models.


Click here for details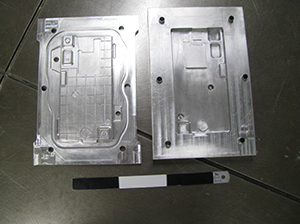 NC Machining
"NC machining" refers to "number control machining" which, as the name suggests, is a processing method performed by controlling numbers. Tool like drills are operated using a program and are used to process materials like metal. It requires considerable experience to perform NC machining correctly and is considered a craft within itself.


Click here for details